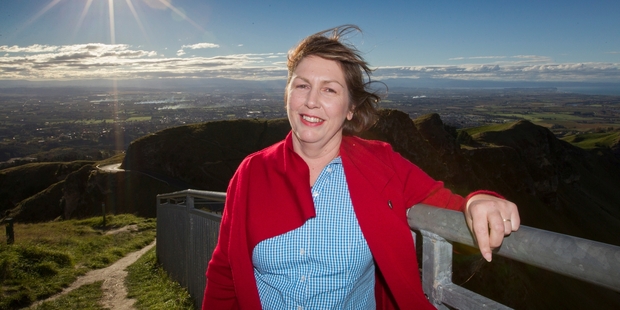 A business hub is the next step for Business Hawke's Bay as it looks to further foster Hawke's Bay business growth.
Business Hawke's Bay (BHB) CEO Susan White said several organisations were in negotiations regarding a shared space, to be a one-stop shop for businesses needing help.
"This would be one place where they know they can receive help," she said. "People don't always have the time to find out who they need to speak to if they need help, or there is some confusion."
The logistics of who, where, when and how it would work were still being discussed but she hoped the idea would gain traction within a year.
Hastings mayor Lawrence Yule said his council supported the concept of a "hot desk" where personnel would be available at set times.
Napier City Council CEO Wayne Jack said the initiative was very positive from a regional perspective and was strongly supported.
BHB is looking for temporary accommodation until the hub was established, moving out of the "quite expensive" Hastings offices it shares with the Hawke's Bay Chamber of Commerce at the end of June.
Ms White said she was looking to save the organisation money and hoped to employ a business facilitator, should funding applications to local councils be successful.
Where BHB's temporary offices will be located has not yet been determined.
The hub would be fronted by personnel with a wide knowledge of the collaborating agencies and there may be some pre-arranged time when all personnel are available.
Ms White declined to name the hub organisations. "We are still in relatively early stages of negotiations."
Chamber CEO Wayne Walford said the chamber was also looking to vacate the "very extravagant" Hastings premises "and look for other options".
"A Hawke's Bay business hub may well be one of those options," he said.
The hub concept was dependent on the various organisations' boards, where each had their own key performance indicators but all sought to grow business, Ms White said.
"What it is about ultimately is to make it easier for businesses to engage with us - that's the primary motivator behind it - to make it easier for business."
She said the economy had turned the corner after the global financial crisis and it was time for Hawke's Bay "to get back to being innovative".
"Sometimes it's about having somebody there to lead the discussion - you can get a better result through talking with people who share the same aspiration around innovation. We can facilitate that."
BHB was currently recruiting a food and beverage programme manager who would work at a different level to Food Hawke's Bay, which last week appointed a new manager.
"We are looking at it from a business angle, whereas Food Hawke's Bay have the expertise in the food part by tapping into the resources of their food members.
"We have got programmes like the High Performance Work Initiative and hopefully we have other programmes that will complement the Food Hawke's Bay side."