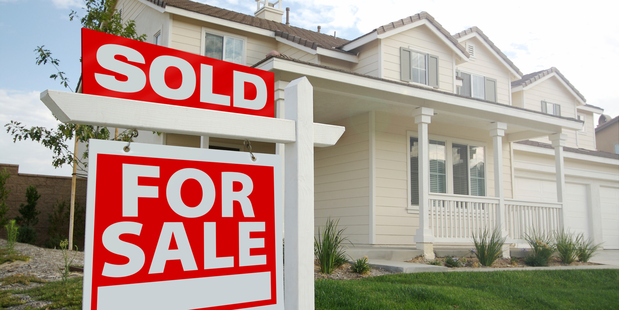 Hastings house prices jumped more than $48,000 in the past year but Napier prices have edged back, new figures reveal.
Latest Real Estate Institute of New Zealand (REINZ) figures show the median house price in Hawke's Bay jumped more than 10 per cent in the year to December to $279,000.
Prices in Hastings shot up almost 20 per cent to $297,500, while Napier saw a 2.4 per cent dip to $305,000.
December house sales for the Hawke's Bay region edged up from 178 to 180 year-on-year, jumping from 67 to 80 in Napier.
REINZ Hawke's Bay chairman Murray Keane said the number of local sales had been "quite low", but this year was looking positive.
"December is Christmas time ... and people are pretty focused on Christmas shopping. Normally, January can be quite a quiet time but this time there's been quite a bit of activity and everyone I've spoken to at the moment says enquiry level is strong," he said.
"I think 2014 is looking quite promising, really."
He thought high-end sales were responsible for pushing up the median sales price in Hastings.
The introduction of the Reserve Bank's home loan lending restrictions in October had seen a "hiccup" in the local market, but prospective buyers were now finding ways around it.
"I'm a bit concerned for the [low] number of sales in Central Hawke's Bay but, hopefully, they'll come along with the rest of the country and get cracking."
Property Brokers regional manager Paul Whitaker said Reserve Bank restrictions on low-deposit mortgages "had definitely had an effect on the market", but the tide was turning. He predicted a "hot" market for 2014, with consumer confidence lifting and people either finding a way around the restriction or accessing KiwiSaver funds.
"The signs are very positive everywhere: farms, lifestyle and residential properties."
The median days to sell figure showed a further December stall in the market, increasing by five days compared with November to 48 days. The 10-year median number of days to sell is 45 days.
The national median house price hit an all time high in December of $427,000 - a $2000 increase on the previous month.
Record highs were also recorded in Waikato, Bay of Plenty, Manawatu/Wanganui, Taranaki, Nelson/Marlborough and Canterbury/Westland.
However, the number of houses sold in New Zealand fell last month. House sales were down 18.3 per cent from November, and 1.1 per cent compared with December last year.
The number of sales below $400,000 dipped 14.4 per cent, which could reflect the Reserve Bank's home loan restrictions, which took effect from October, REINZ said.
"Five regions posted record high median prices, with some regions, such as Manawatu/Wanganui, Taranaki and Northland, seeing sharp increases that are unexpected given the general trend in prices in these regions," said REINZ head Helen O'Sullivan.
She said prices in some regions might have risen because of fewer sales in the lower price bracket. "The effect is not seen across the board, however, with Auckland reporting a $20,000 fall in the median price from November 2013."
Meanwhile, banks are trying to lure customers with special deals ahead of an expected hike in interest rates.
Kiwibank has launched the latest shot in this season's "mortgage wars", promising $2014 to customers who transfer their home loan and everyday banking to it.