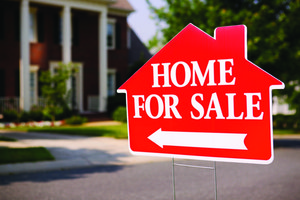 Hawke's Bay houses will be targeted at Aucklanders looking to escape the city's overheating property market.
Real estate agency Bayleys is collating stock for its three-day Beyond Auckland Property Expo at its Auckland head office on November 22-24.
"The continuing growth in Auckland house prices over the past 18 months is well documented and, for some in the market, the prospect of moving up the Auckland property ladder is proving harder to achieve," Bayleys managing director Mike Bayley said.
"The expo aims to tackle that issue, by offering investment and lifestyle alternatives.
"We're offering buyers options in regions outside of Auckland, where their property and business investment dollars go a lot further, along with added lifestyle benefits.
"Here is an opportunity for the regions beyond the country's biggest city to play their 'look at me' property card and show Auckland-based buyers just what their money can buy elsewhere in the country."
While the Hawke's Bay property market has been relatively flat, the Auckland market has seen house values increase 14 per cent in the 12 months to September, according to QV figures.
Napier values rose 2.8 per cent in the 12 months, compared with Hastings at 4.3 per cent. Central Hawke's Bay values dropped 4.3 per cent year on year.
All Hawke's Bay values are well below the market peak of 2007, while Auckland surpassed its peak more than a year ago.
"Nationwide, values continue to rise, driven primarily by Auckland and Canterbury where high demand and short supply are pushing prices up. Most of the rest of the main cities and provincial towns are also increasing but at a much more modest rate," QV research director Jonno Ingerson said.
In October, the Government announced the results of its programme to spread spending evenly across the country to boost business growth, jobs and incomes, and to support families in each of the 16 regions.
The report released by Finance Minister Bill English and Economic Development Minister Steven Joyce showed central Government has strengthened investment across the regions through balanced spending.
Mr English said the development of all of New Zealand's regions was "hugely important" to the Government and the national economy.
"This report shows the Government is investing in all our regions, helping to support families, business growth, jobs and higher incomes," he said.
The report, commissioned by Treasury and the Ministry of Business, Innovation and Employment and undertaken by New Zealand Institute of Economic Research, covered all government expenditure in the year to June 2012, including capital expenditure in building roads and hospitals, through to operational expenditure in social welfare payments, education, research and development. The total spent by the Government nationally was $78 million.