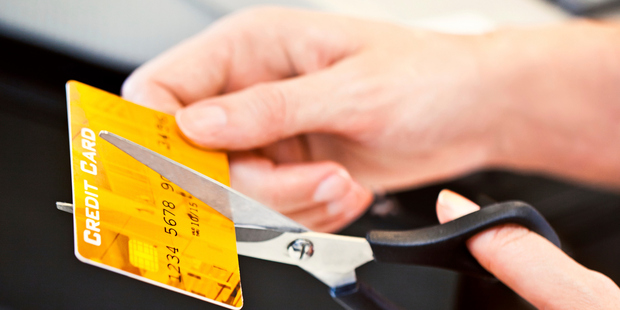 We all know the importance of saving money. But when it comes to doing it many Kiwis are taking an "I'll think about it tomorrow" approach. Lydia Anderson reports on a step-by-step way to manage your money
This week is annual Money Week - an opportune time to tackle the sometimes unpleasant task of taking an honest look at our finances and making a savings plan.
What Is Money Week?
Each year the Commission for Financial Literacy and Retirement Income runs Money Week with the goal of motivating New Zealanders to take stock of their financial wellbeing and increase their financial know-how.
Findings from this year's Commission/ANZ Financial Knowledge and Behaviour survey showed that Kiwis have good financial knowledge but they don't follow with positive action.
Only 28 per cent of survey respondents put money away for the long-term, and only one in three had worked out how much money they would need for retirement.
Each day of Money Week is about one of five themes for taking action, as the Commission's executive director David Kneebone explains.
Make A Money Plan Monday
Take advantage of today to make a workable plan.
Kneebone says: "It's really important because if you go through a period of over-spending [relative] to your income and don't do something about it, then ultimately it's a road to trouble."
When making a plan, be honest and clear about setting out your income and expenses.
Start with a period of 12 months to include annual expenses such as car registration and insurance, then narrow it to a pay-by-pay cycle.
Need a hand? Use budgeting tools on sorted.org.nz, or call Family Federation of Budgeting Services on 0508 283 438 to speak to a budget adviser.
Choose Your Goals Tuesday
You've got the money plan, now work out what you want or need to spend it on.
Kneebone says, "Think about what you want in life and base your money goals on that.
"It is really important to be on the same page with your partner in regards to what's important."
This could range from having enough in the short-term to pay for family expenses, to saving for Christmas presents, a summer holiday, a first home deposit, or even a long-term goal such as retirement.
Write down goals and put them somewhere public, such as the fridge door.
Wipe Out Dumb Debt Wednesday
"Dumb debt" includes high interest loans on depreciating assets.
According to Reserve Bank figures, Kiwis owe about $5 billion on credit cards, half of which left on credit cards after the interest-free pay period.
Kneebone says, "[New Zealanders] in the last year have spent $628 million in interest on our credit cards. I would like Kiwis to take back that $628 million.
"Get it back in your pockets. We all need it."
Rank your debts based on their interest rate and prioritise paying off the debt with the highest rate first.
It may take two or three years to pay off debts, so allow yourself to celebrate along the way to retain motivation.
Don't take on new high-interest debt if paying off existing ones.
Shop around for the best loan options before taking on debt, for example: if buying a car, check whether the car company's finance plan is the best value for money, or whether a bank loan might offer a better interest rate.
Think About Your Future Thursday
Currently weekly superannuation rates are $357.42 for a single person or $549.88 for a couple.
Kneebone says: "If you stop work at 65 you might be retired for 20-25 years - what sort of lifestyle do you want?
"About 40 per cent of New Zealanders over 65 rely solely on that income."
Financial obligations to consider in retirement include mortgage or rent payments, and supporting family or friends.
Make sure you put money in long-term saving plans such as KiwiSaver now, to make the most of your golden years later.
Find Financial Freedom Friday
With your finances now in order, you're set to go.
Kneebone says, ask yourself: "What does financial freedom look like to me and how am I going to get there?"
Final words of advice
Put money in an emergency fund for unwelcome surprises such as a natural disaster, or family illness.
Make short, medium and long-term saving goals.