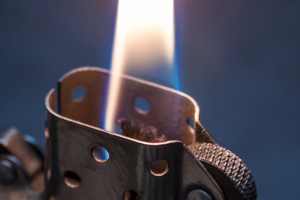 A man accused of a rampage at a petrol station, allegedly threatening to blow it up, setting fire to a car and assaulting several people, has pleaded not guilty.
Devon Alexander Ryan faced a raft of charges including arson, threatening to kill, assault by stabbing, and unlawfully taking a motor vehicle, when he appeared in the Hamilton District Court this morning.
The 13 charges relate to an incident at the BP Whitiora in Hamilton on March 18.
Ryan is alleged to have attacked a petrol pump, using the fuel hose to damage a car parked on the forecourt before using fuel from the nozzle to try and start a fire at the city service station.
He then allegedly set fire to the interior of another car.
It followed an earlier incident where he allegedly assaulted a man and woman.
Ryan's lawyer Kerry Burroughs argued his client should have continued name suppression because identifying him would identify his victims but Community Magistrate Ngaire Mascelle declined the application.
Ryan was remanded in custody until May 12 when he will reappear in court.