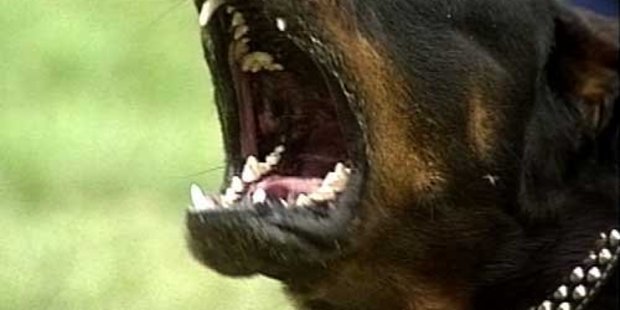 The mauling of a 7-year-old girl in Murupara by four dogs this week is a tragedy on many levels, but I don't think the predictable off-the-cuff calls to ban more breeds is the answer.
If she survives, the girl will likely face months of painful surgical procedures and rehabilitation. She will potentially be left scarred for life, both physically and mentally.
Meanwhile, the owners of the dogs - and friends of the girl's family - will be dealing with a range of emotions. They will be devastated that their Staffordshire bull terrier crosses, who they no doubt loved dearly, could inflict those injuries on a person.
Whakatane's mayor has called for some dog breeds to be banned. A law change in 2003 banned imports of several breeds of dog and gave the Government power to ban imports of other breeds in the future. The four banned breeds were the American pitbull terrier, dogo Argentino, Brazilian fila, and Japanese tosa.
But I don't believe the answer lies in a one-size-fits-all ban.
There are many variables that can be applied to situations where people interact with dogs.
Have the dogs been socialised around other animals and young children? Have the children been schooled about how to behave around dogs? And there are the inevitable questions around whether it should be the parents' and/or the dog owners' responsibility to ensure a child is adequately supervised in the company of dogs.
Would tighter regulations around dog ownership make a difference? Should it rest with authorities to impose conditions on owners of dogs considered dangerous or unpredictable?
For example, if you own a bull terrier cross of some description, should you have to produce a certificate that says you've completed a responsible dog ownership course before a council will grant registration?
Of course, it won't always weed out those owners who'll never take due care or those who resist registering their dog in the first place.
Research suggests that immaturity and lack of judgment may sometimes lead young children to act in ways that animals perceive as threatening or aggressive. Perhaps they maintain eye contact, and their eye level is often the same as that of a dog. And they may be more likely to provoke animals than would older children.
Regardless of the level of supervision, dog attacks can still happen when there are responsible adults supervising a situation. Still, there's no substitute for teaching your kids how to behave around dogs and keeping a close watch on both animal and child.
So while we don't yet know the full circumstances around this sad story, maybe we lay off the owners of those four dogs. No doubt they will be wracked with guilt right now, justified or not.