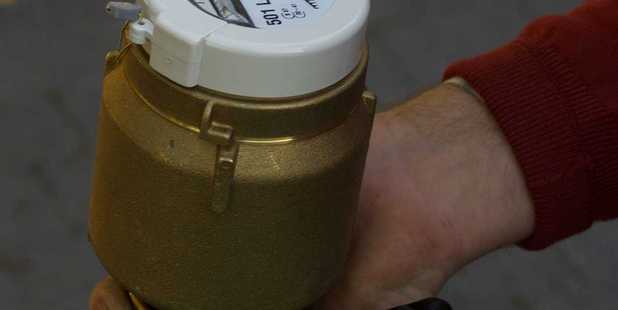 The biggest political change in 25 years is fast-approaching for Hamilton and its neighbouring districts. It won't be about water meters or fluoride, airport shares or capital value rating - but the shape of government itself.
Political insiders and business interests have been patiently laying the groundwork for structural reform that will likely result in at least one formal proposal for combination of Waikato regional and district councils being put forward next year.
Hamilton residents have a lot to gain if the right kind of plan with the right geographical scope emerges.
With Local Government Commission decisions last month backing proposals to create unitary councils in Northland and Hawke's Bay, a decision anticipated soon on restructuring the Wairarapa and Wellington, and planning well under way for a standalone Coromandel or Thames Valley unitary council, it's not a matter of whether merger will happen here, but when and how best to design it.
For a raft of reasons, a consensus plan to create two unitary councils to cover the sprawling Waikato region stands the best chance of success. As presently conceived, one new council would govern the western Waikato grouping of urban Hamilton and its logical economic and social catchment of communities. The other would govern the geographically, economically, and culturally distinct eastern districts.
A two-council proposal would be no surprise. It has been suggested with slight variations by community leaders on both sides of the Waikato in public submissions and informal policy statements since 2009 and always for the same reason - it makes common sense. While not yet officially floated, the two-council approach has the support of key community leaders here, while over in Thames-Coromandel it has attracted overwhelming community, iwi, and political backing.
Viewed by local Hamilton employers, commuters, cultural organisations, developers, workers - and politicians - the western Waikato SH1 corridor comprises its own natural "community of interest" and a logical political grouping.
The eastern Waikato, with its beaches and bush, its remote and rural tourist and aquaculture economy, is a different kettle of fish - a week-long holiday destination for the fortunate few, but not on the radar for most Hamiltonians. The Coromandel is advancing its own economic development plan - appropriate to its needs and independent of the rest of the Waikato.
In the last year, opposition to the two-council option came primarily from a self-interested Waikato Regional Council, with its eye on expansion and maximised rates income, and from the New Zealand corporate infrastructure sector, which if it had its way, would not have to deal with local councils at all.
The Super-Waikato agenda they touted, however, was roundly rejected in October with the dramatic failure of the OneWaikato regional council ticket, including here in Hamilton. Their plan would water down the political influence and resources of Hamiltonians and would permanently handicap business interests by yoking them to communities with vastly different priorities and requirements. Planning and regulatory compromises, as well as operational complications, would abound.
Government's decision last week proposing a single council for Hawke's Bay Region made good sense. Napier and Hastings are in the middle and only a quick 15-minute drive apart. Rural Wairoa and Central Hawke's Bay districts immediately to the north and south round out a logical political grouping with common interests.
That model, while a recipe for dysfunction if applied to the whole of Waikato, would be appropriate for a grouping of greater Hamilton, Waikato, Waipa, and other western districts that work and play together every hour of every day. Hamiltonians would shoulder only their fair share for the services and amenities the city provides for surrounding communities, and all would gain from coordinated service delivery, spatial planning, transportation, and economic development for an area intertwined in countless ways.
Out of public view, Hamilton City Council has workshopped the potential benefits of a grouping of greater Hamilton councils and excluding eastern Waikato.
Publicly, the Waikato branch of the Property Council has done the heavy lifting, advancing a position paper and hosting an August debate on its proposition for a similar merger. Meanwhile, over on the Coromandel, preliminary independent analysis indicates a standalone council for that area would be viable and could operate effectively with the resources available.
A proposal for two unitary councils that meets the needs of both Hamilton and Eastern Waikato districts will reap major benefits far into the future.
It's time to move the plan ahead.
Geoffrey Robinson and Reihana Robinson comment regularly on local government, public policy, and environmental issues. Send your comments to robinsonsreport@gmail.com.