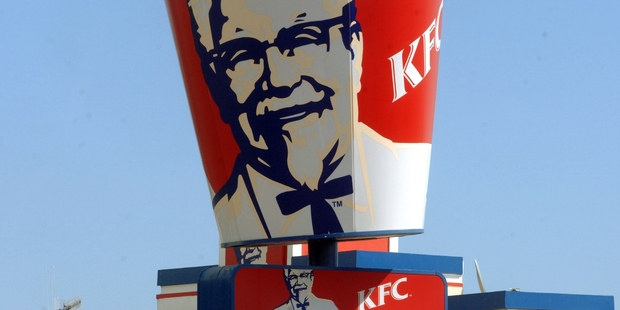 Who in their right mind would risk being arrested because a fast food outlet wouldn't honour a discount without a coupon? Apparently one Hamilton woman would.
I took a call earlier this week from a woman incensed KFC wouldn't give her a discount on her order without the coupon entitling her to $2 off.
She was so enraged she called from the drive-through and reckoned she wouldn't be moving out of it until the outlet honoured the discount.
She was prepared to stay there until the police turned up to arrest her for refusing to move.
She said this happened to her on a regular basis and was adamant I should write a story about it.
It got me thinking. How is it that someone can be so angry at the injustice of not being given $2 off her cholesterol and fat-laden takeaways that she would risk a criminal record for it?
How can someone feel so passionately about something so minor that they would take an extreme stand for it? And yet when it comes to making ourselves heard in local and general elections, we're an apathetic lot.
Just 38 per cent people eligible to vote in the local body elections in October bothered to do so. That's one of the lowest metropolitan voting turnouts in the country and two points lower than the national 40 per cent average.
Our general election turnout fares a bit better but still, voter turnout in the last election was the lowest since 1978.
With an election looming next year, what's it going to take to get people to turn up to polling booths? Why are we such an apathetic nation? I suspect many of us feel our voice doesn't count, that our opinion isn't listened to by the people who represent us in Parliament. But when the Government makes decisions we don't agree with we have the audacity to moan about it.
I'm not about to begin questioning the KFC patron's agenda. Regardless of whether she has other problems simmering away in the background, it baffles me that someone can find such determination within to fight for a very minor cause.
Wouldn't it be commendable if we could channel at least some of that passion into taking an interest in politics, finding out about what our local candidates stand for, and beating a path to the polling booths next year.
Goodness knows our female forebears were arrested for their fight for the right to vote. Now that was a worthy cause.