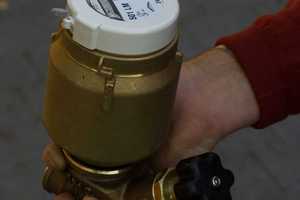 Disappointing in both substance and style - and with voter turnout to match - Hamilton's 2013 mayoral race turned out long on personality politics but short on substantive discussion of how best to tackle the long-term challenges facing New Zealand's fourth-largest city.
Hamiltonians, looking to find the real policy distinctions, were hard pressed to find them. Intrepid voters had to sort through headline-grabbing 'debate' jabs, uninformative adverts, and a series of campaign distractions - with little help from the dribble of consistently shallow daily press snippets.
A look at campaign small print, however, confirms that on some of the most pressing matters, the two leading candidates were never that far apart, despite appearances. On others, there was agreement as to the problem, but difference on how to address it.
No matter which candidate emerges victorious this weekend, and regardless of the election-time avoidance and fudging, it's clear in what direction the next mayor and council need to move.
Economic development: Everyone agrees on the goal. But there are limits to what a city council can do to attract jobs. Giveaways to big business and favours for commercial interests wind up costing ratepayers in the long run. Sensible planning that preserves what is valuable and encourages sensitive growth is paramount. Good infrastructure, efficient service delivery, and a superior quality of life lay the foundation for a thriving economy. They help retain employers and attract others. Hamilton can best build its economy by making the city a more desirable destination in which to build, live and work.
Rates: Annually compounding 3.8 per cent rates increases are simply unaffordable and unreasonable in the current economic climate. Increases need to be revisited, starting with the next annual plan, and reduced to no more than the rate of consumer inflation. This can be achieved without decimating services. For starters, the artificial deadline of 2017 for a balanced budget can be pushed out by several years. Capital spending can be delayed without dire consequences. Council budgets, like those of every other business, have room for further reduction, line item by line item. Current projected rates increases are a drag on both people and the local economy.
Capital Value Rating: Hamilton's land value-based rating system is inherently unfair - and increasingly out of line with most of New Zealand. HCC was on the right track two years ago when it tried to shift to CV rating. It bungled the job by trying to simultaneously shift more of the total burden onto residential ratepayers, precipitating widespread opposition.CV rating is the norm and makes economic sense.
Rebalancing investments: Council debt should be reduced by further divestitures. Public assets of social and strategic importance to the community should be retained. Those of a largely commercial nature should go on the block.
Hamilton buses: HCC should move to take back full control of the city's bus system. Why should regional councillors from Taupo and Te Aroha set fares and routes for Hamilton bus riders and manage the city's commercial transportation contracts?
Waikato River planning: HCC is already paddling in the right direction. It should lead discussions and planning on riverfront utilisation as a key component of overall economic development - and get projects underway.
Water management: Metering is the standard tool used worldwide by thousands of municipalities to efficiently manage water use. It has nothing to do with privatisation. Irresponsible opposition to water metering during the campaign stoked fear and misrepresented the issue. Metering saves water and saves money. Just ask any professional city manager from Wellington to Washington.
Local Government reform: Hamilton ratepayers unfairly shoulder the costs of services and infrastructure that benefit a wider geographic area. HCC should open discussions with neighbouring councils on a sensible unitary council arrangement for the city and its natural economic and social catchment - before an all-Waikato "supercity" plan is forced on it.
Quality of life: A vibrant city needs cultural amenities like parks, pools, museums, and sports facilities. They are indispensable to a thriving economy. Council should seek out more support for these facilities from the private sector. As for the urban environment and streetscape, council should revisit key safety items from alcohol to lighting to ensure that all Hamiltonians can share and enjoy.
Commuter rail: Looking to the future, Hamilton will need regular, convenient high-speed service to Auckland - especially as housing costs to the north soar. Now that the expressway has its tens of millions, council should make this component of the mass transit mix a fast-track priority.
Geoffrey Robinson and Reihana Robinson comment regularly on local government, public policy, and environmental issues. Send your comments to robinsonsreport@gmail.com.