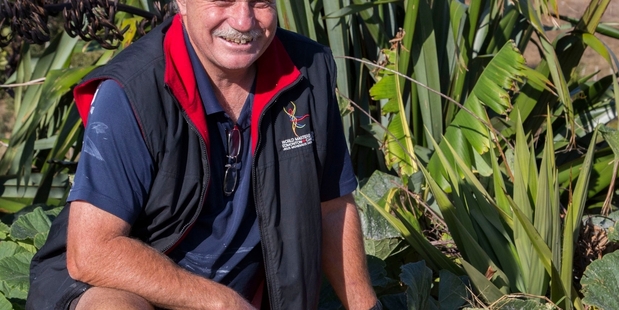 Pumpkins, pumpkins and more pumpkins will take over the Rhododendron Lawn at Hamilton Gardens at the annual Great Pumpkin Carnival on Sunday.
Hamilton City Councillor Dave Macpherson is no stranger to the carnival and along with judging parts of the competition will also enter one of his home grown pumpkins into the VIP challenge.
Mr Macpherson, who joins councillor Ewan Wilson as Team HCC, said he was "roped into it three years ago" by MP Sue Moroney who joins MP Nania Mahuta as Team Labour. Team National will consist of MPs Tim Macindoe and Louise Upston.
"I planted the pumpkin in November. It's not a very good shape this year," said Mr Macpherson.
"I help out with judging on the day, we do things like best design, biggest pumpkin, best shape, but politicians are known to stretch the truth so it needs to be purely scientific criteria."
Categories include best miniature pumpkin, heaviest pumpkin under 200kg, heaviest pumpkin over 200kg, most perfect pumpkin, best miniature pumpkin, oddest shaped pumpkin, best carved pumpkin and best pumpkin creation.
The event starts at 10am on Sunday, Rhododendron Lawn, gate 2, Hamilton Gardens.