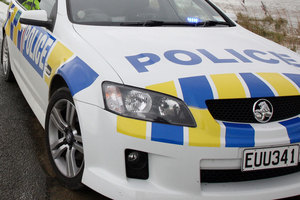 Waikato Police are urging motorists to plan their trips after the death of a woman in hospital following a single vehicle crash last week.
District road policing manager Inspector Marcus Lynam said the crash, which involved an eastbound Toyota people mover-type vehicle, happened on SH26 between Eureka and Morrinsville shortly before 4pm on Wednesday.
"The crash is under investigation by the Waikato Serious Crash Unit and initial indications suggest speed and alcohol were not contributing factors. The vehicle appears to have tracked off the road to the right after negotiating a very gentle right curve before hitting fence posts and a tree.
"The 73-year-old male driver and his 68-year old wife suffered moderate to serious injuries in the crash and were taken to Waikato Hospital by ambulance. The woman sadly passed away yesterday."
Mr Lynam said police understand the couple were returning to their Morrinsville home from Hamilton at the time of crash.
"The husband is currently being treated in Waikato Hospital's high dependency unit and on behalf of Waikato Police I would like to extend our sympathies to him and his family for his loss.
"While we work to establish exactly what has happened we would like to ask all motorists embarking on journeys across our roading network during these school holidays to plan plenty of rest breaks into your journey and avoid being distracted while driving."
Yesterday's death takes the Waikato road toll to 17 fatalities from 17 crashes compared to 30 deaths in 27 crashes for the same period last year.