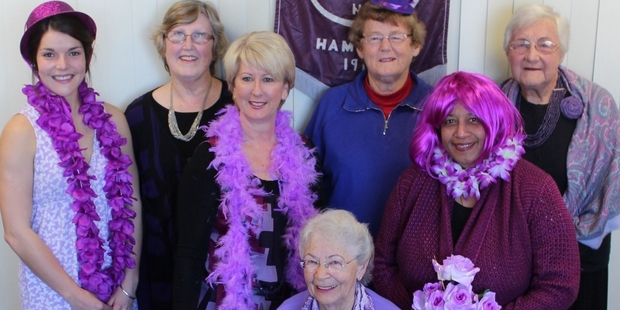 Maxine van Oosten is perplexed. Just 10 out of 52 local government mayoral and council candidates are women and she questions why there still seems to be a gender imbalance in local government.
"Looking at the number of female candidates standing in local body elections, we need to be asking what the barriers are to women participating in government," said Maxine.
Her comments come as Women's Suffrage Day draws near. September 19 marks the 120th anniversary of women's suffrage. In 1893, New Zealand became the first nation in the world to grant women the right to vote.
The Hamilton chapter of the National Council of Women will host a picnic and walk at Hamilton Gardens on September 22.
Women are encouraged to dress in purple (a colour traditionally associated with feminism and the suffrage movement) and pack a picnic - lunch will be outside if the weather is fine.
After lunch Sue Moroney, Hamilton MP and Labour's women's affairs spokesperson, will lead the group on a walk to the Suffrage Garden.
Maxine said although Kate Sheppard helped give women a voice, there was still a way to go before there was gender equity in New Zealand.
"We need to keep growing that voice."
She said extending paid parental leave would be a positive step forward.
Sunday, September 22 at Hamilton Gardens Pavilion. 12.30pm for lunch, 2pm for walk.