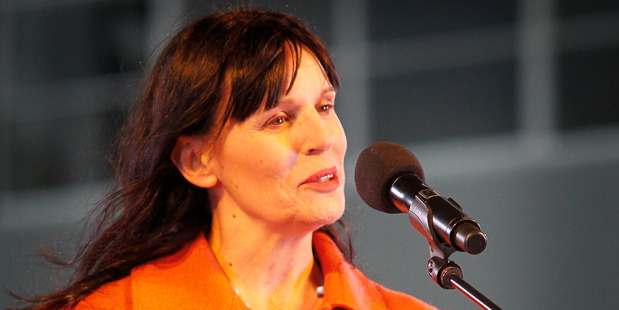 Mayor Julie Hardaker Photo / File
The $20 million, 5300 sq m five-storey PwC Centre will soon be complete.
The triangular building, on the corner of Anglesea and Ward Sts, includes a 740 sq m tiered plaza where city workers and shoppers, staff in the new building and Wintec students can meet for lunch and shopping.
The plaza will include outdoor seating, planting, artificial lawns and a covered area with informal furniture. It will be serviced by a mix of retail and hospitality outlets on the ground floor. The first retail tenant, Pita Pit, opened this week.
The plaza has been designed to be a flexible, multi-purpose space able to host small to medium-sized events.
Hamilton Mayor Julie Hardaker says the inclusion of the public plaza in the design is a great outcome that came about with all involved working together, and I'm sure it will become a popular meeting place.'
The opening of the building next month will be the first in a series of major events adding to the revival of the city's CBD, including the $40m redevelopment of Centre Place by Kiwi Income Property Trust (opening in October) and the Project Grantham building, overlooking the river in Grantham St, due to open in December.
Initially dubbed Citygate, the building is to be named the PwC Centre after the business advisor became the anchor tenant. PwC will occupy the top two floors, health insurer Southern Cross has taken the second and part of the first floor, with new law firm Neverman Bennett taking the balance of the first floor.
Developed by McConnell Property, the building is the first A-grade office space to be built in the CBD for many years and transforms a site that was vacant for 17 years. Hawkins Construction built the plaza and the PwC Centre.