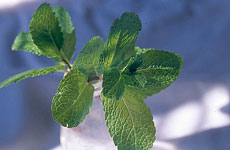 So the powers that be gathered together by TechCrunch put their heads together and decided that the best start-up they'd seen pitch this week was Mint.
I didn't see the Mint presentation but as with the best ideas, Mint grew out of the creator Aaron Patzer's frustration at not being able to do something fairly basic with available products. As the Mint website notes:
"One day in November 2005, while using Quicken to catch up on his personal bookkeeping, Aaron realised that he was in for an afternoon of tedious accounting-type work: poring over his statements; filling in gaps in entries; and categorising dozens of purchases. While all he wanted to get to was a simple pie chart breaking down his monthly spending into its major categories.
"And when, even after spending a couple of hours trying, Aaron couldn't get that chart (and he holds masters in computer science and engineering) - he started to wonder why there wasn't a better way do all of this automatically. So instead of finishing his Quicken update that day, he began thinking about building the capabilities that would become."
So congratulations to Mint which picks up the US$50,000 and no doubt is in line for some VC funding. My top five from the 20 or so I saw were:
CastTV: "Trying to build one of the web's best video search engines. CastTV lets users find all their favourite online videos, from TV shows to movies to the latest celebrity, sports, news, and viral Internet videos.
The company's proprietary technology addresses two main video search challenges: finding and cataloguing videos from the web and delivering relevant video results to users." US$3.1 million round A funding.
Viewdle: "A media platform for indexing, searching and monetising video. The technology they are developing will let video content owners extract metadata from news, shows, movies, and Internet video.
Content owners can leverage both their new and old content with Viewdle's internal and white-label search and indexing capabilities to maximise relevance, usage, audience and monetisation.
This is much more effective than the old method of text-based metadata indexing. Viewdle has a killer feature in its facial-recognition technology. It is able to index video frame-by-frame and create a "real-time index of true on-screen appearances with unrivalled accuracy and relevance."
They plan on building one of the largest databases of people-in-video references. Reuters is currently testing out Viewdle's technology with their videos news inventory by letting people search their catalogue for specific people."
Cake Financial: "A social investment service that lets people safely and securely track all their investment portfolios in one place. The service allows individual investors to track and analyse their historical performance up to ten years.
"Users can also view the real-time portfolios and performances of their friends, family and top investors all without disclosing net worths, shares owned, portfolio sizes, etc."
Ponoko: A Kiwi company! "The world's first personal manufacturing platform, Ponoko is the online space for a community of creators and consumers to use a distributed network of digital manufacturing hardware to co-create, make and trade individualised product ideas, on demand."
Yap: "Yap provides voice-to-text translation services for mobile phones. Users can say anything they like and Yap will send a text copy to anyone of their contacts. The service is completely automated so you won't have intermediary Yap employees listening to your messages, typing them and then sending them out.
"They also have a text messaging application call Yap9 that allows you to keep in touch with friends, family, and co-workers. Users can also use the application to instantly query mobile web services just by talking. They can search Google, Wikipedia, Yahoo, and YouTube, or interact with Facebook without using their phones' miniature keyboards. US$2 million series A funding."
Also, I say in on the demo of Yahoo for Teachers, a useful little app allowing teachers to cut and paste info from around the web into a structured presentation and share it with other teachers via the web. I love the way you can select text or pictures and then drag and drop it into the saved document using a little sidebar that sits on the screen constantly. Very cool and with uses beyond the education sector as well. Apparently it grew out of one of Yahoo's regular "hack days".
Wired wasn't so impressed.
Judge for yourself, here's the app.

By Peter Griffin

Email

Peter