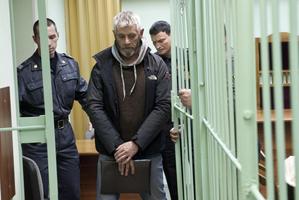 Two New Zealanders who were among a group of Greenpeace protesters arrested for hooliganism by Russian authorities, are expected home in the next few days, the environmental group says.
Jon Beauchamp and David Haussmann were charged alongside 28 others, known as the Arctic 30, after protesting against Arctic oil drilling in September.
The group had charges against them dropped and exit visas granted as part of an amnesty, initiated by Russian President Vladimir Putin, earlier this month.
Greenpeace spokesman Niall Bennett said the pair should be back in the country "in the next few days''.
"They once they get home they're just looking forward to spending time with sun on their faces and with their family.''
If they had not left Russia yet, they were about to leave, Mr Bennett said.
Originally the group faced seven years in jail under hooliganism charges.
They were arrested after Russian authorities boarded their vessel, the Arctic Sunrise, in international waters.
In an earlier statement, Arctic Sunrise skipper Peter Willcox said: "This is the day we've been waiting for since our ship was boarded by armed commandos more than three months ago.
"I'm pleased and relieved the charges have been dropped, but we should not have been charged at all.''