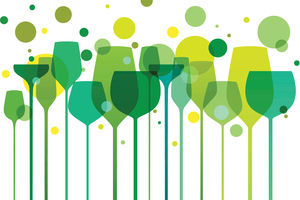 Business event: The Sustainable City Showcase will take over Queen Wharf's Cloud from October the 17th to the 19th, and, as part of the festivities, will play host to a buzzing night market - with a difference.
From 5pm to 10pm on Friday the 18th, central-city-goers are invited to try a new venue in Auckland's CBD for their Friday night drinks.
A buzzing night market is sure to provide an evening of fun and entertainment, with a sensational, sustainable soundtrack supplied by DJ's from George FM.
Punters can expect cooking demonstrations, sustainable fashion, beauty and art installations as well as tipples from sustainability champions Villa Maria and local craft brewery Hopscotch Beer Company. There'll be plenty of ethical morsels to delight your tastebuds including dishes from vegetarian eatery Kokako cafe, drinks and bananas from the All Good crew, and everything in between.
Like what you see? For weekly Element news sign up to our newsletter.
We're also on facebook and Twitter.