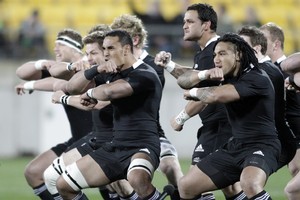 The haka and the size of players have been the key changes to the All Blacks since the side first ran out in 1903.
Facing up to the haka
Buck Shelford put mana back into a ritual synonymous with the All Blacks the world over...
Shape of game and players changes
The evolution of the All Blacks is clearly seen in changes to the dreaded body mass index (BMI).
Graphic: The Evolution of the All Blacks' BMI