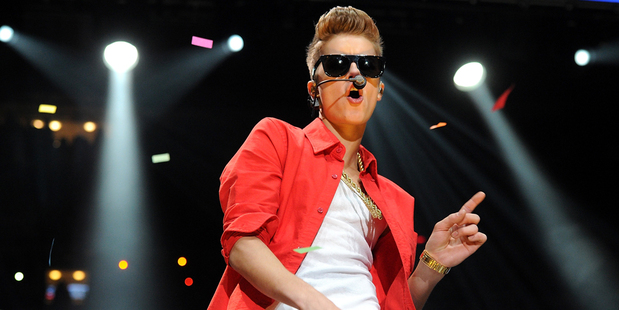 Justin Bieber has bared his bottom in a photo posted online.
The music star pulled down his trousers and mooned the camera for the surprising snap, which he shared with millions of fans on his official Instagram blog on Saturday.
The picture, which shows Bieber peering over his shoulder and grinning, was deleted shortly after it was published, but it had already been accessed more than 15,000 times.
It was posted shortly after Bieber won a court victory against Stacey Betts, who was claiming $9 million over hearing damage allegedly suffered at one of his concerts.
The singer's manager Scooter Braun took to Twitter to address the photo, jokingly referring to Bieber as a "crack dealer."
"As a prankster you have to respect another good prank. Only makes sense," Braun tweeted.
- WENN