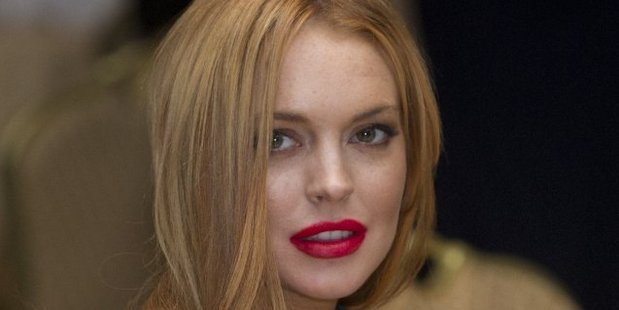 Lindsay Lohan's probation has been revoked, leaving her in danger of being sentenced to eight months in prison.
The Liz & Dick actress failed to appear in a Los Angeles court today over three misdemeanour charges, including lying to police about a car crash in June
She now faces a 245-day jail sentence for violating her probation at another court date scheduled for January 15.
The 26-year-old troubled starlet was arraigned over allegations she lied to police about being behind the wheel of a car when it crashed in June on the Pacific Coast Highway.
Lohan had been on probation since being found guilty of stealing a necklace in July 2011, for which she was sentenced to 120 days in prison and 480 hours of community service.
According to gossip website TMZ.com, if found guilty the flame-haired beauty - who is currently rumoured to be dating Max George from The Wanted - could be sentenced to jail for eight months.
The actress - who has been arrested six times and spent 203 days in rehab - was previously said to believe that police have a "vendetta to bring her down" because they were allegedly pushing for her to be jailed for lying about the crash.
Lindsay claimed she wasn't driving her Porsche during the accident, but several eyewitnesses insisted she was behind the wheel.
The Scary Movie 5 star is "terrified" of going back to jail because Judge Stephanie Sautner had warned her she would violate her current probation if she broke the law again.

She allegedly previously said: "One car accident could ruin everything for me."
- Bang! Showbiz