Today: Cloudy periods and showers with a late morning southwest change.
Wind: N at 00 knots
Sunrise: 7:25 AM
Sunset: 7:47 PM
Marine coastal Forecasts - foveaux
9:28 PM 26 Sep, 2017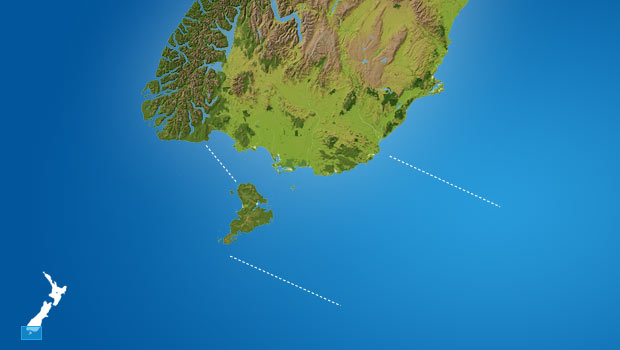 Invercargill
Long Point
Rugged Island
Nugget Point
Faveaux
South West Cape
Forecast:
Northerly rising to 25 knots this morning before changing southwest 25 knots around midday, then gradually easing to westerly 15 knots by evening. Sea becoming rough for a time. Southwest swell rising to 2 metres. Northeast swell 1 metre, dying out. Fair visibility in a few showers, clearing this afternoon.
Outlook:
Outlook following 3 days: Westerly 15 knots, becoming early Thursday northeast 15 knots and rising late Thursday 25 knots in the east. Changing early Friday southwest 30 knots everywhere, and easing late Friday westerly 20 knots. Sea rough at times.Moderate southwest swell.