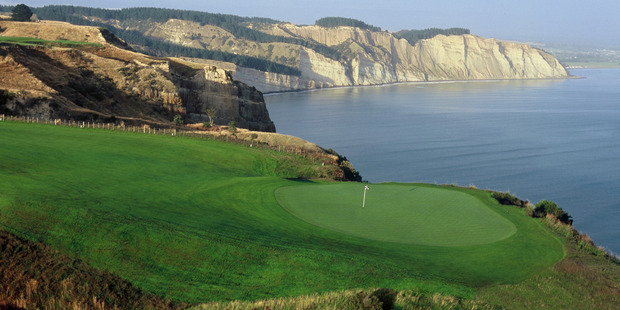 Some of New Zealand's most exclusive golf courses have got rave reviews in a 100-page story run by one of China's biggest selling golfing magazines.
With a monthly circulation of over 350,000, China's Golf Digest last month dedicated its entire edition to showcasing New Zealand as a premium golfing destination.
Top courses such as Cape Kidnappers, Kauri Cliffs, Clearwater and Jack's Point were profiled in a 104-page feature entitled 'Fantastic New Zealand'.
Four writers from Golf Digest visited New Zealand earlier this year, hosted by Tourism New Zealand (TNZ).
Over ten days, the media group travelled the country visiting courses in Northland, Auckland, Hawke's Bay, Canterbury and Queenstown.
They also enjoyed themselves visiting premium restaurants and accommodation, stories which also appeared in the feature.
Famous kiwi golfers Michael Campbell and Sir Bob Charles, and TNZ chief executive Kevin Bowler were interviewed.
TNZ's general manager of corporate affairs Chris Roberts said golf is a specific interest area for Chinese travellers to New Zealand.
The "exclusive coverage" in Golf Digest was worth an estimated $1.9 million in equivalent advertising value, he said.
"The publication allows us to engage directly with a targeted audience and raise their awareness of what we have to offer."
TNZ would not not disclose the amount spent hosting the media group, saying the details were commercially confidential.
In the 2011/12 financial year, TNZ spent a just under $1 million on its international media programme, which it said generated an estimated $74 million in advertising equivalent value in the same period.
Figures out this week showed China had now overtaken the US as New Zealand's third largest source of visitors, with 186,800 Chinese arriving in the September year.
Auckland International Airport believes China has the potential to generate more than 430,000 visitor arrivals by 2020. Chinese visitors through the airport last month numbered 13,316, up 74.2 per cent on the same month last year.