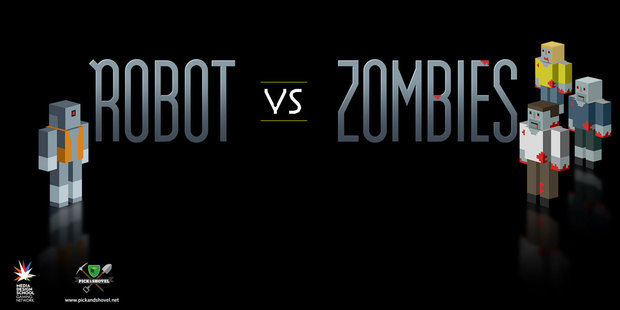 A tertiary institution in Auckland has come up with an innovative way of attracting video game players to enter a career in New Zealand's fast-growing game development industry.
The Media Design School has launched a website called Pick and Shovel, where people interested in the sector can take part in regular creative competitions judged by industry leaders.
Pick and Shovel also has a discussion forum, latest news section and details about the Media Design School's degrees in game art and game programming.
Marketing director Jackie Young said the school was "a small fish in a big pond" which wanted to use its marketing budget wisely and cut through the static.
The aim of Pick and Shovel was to build a community of gamers, raise awareness about opportunities in the local industry and, ultimately, attract new students.
"We're trying to reach out to people who play games and let them know there are career opportunities - the demand in New Zealand is amazing.
"There are a lot of gaming communities but ours has a specific objective around encouraging creative development."
The Media Design School was trying to bridge the gap between playing games and making games, she said.
Gamers were a difficult demographic to engage with and any attempt at marketing had to be approached in an authentic way, she said.
"They're quite a sceptical bunch. They're pretty straight up about what they'll take on board so if you're doing top down messaging, it's not going to resonate.
"This is what gamers do - they hang out on forums and stuff."
Competitions are set in the world of Minecraft, a game which allows players to build their own structures and creations within the platform.
The Media Design School pays to hold the game on a server, which it makes available to people taking part in its competitions.
"For us it's a really good fit because part of our aim is about encouraging players in their own creativity," Young said.
The school ran its first 'Robot vs Zombies' competition in early January and the winner, from Hungary, won an Xbox consul for his zombie defence structure.
Kicking off on Friday, the next competition will be judged by creative directors from Angry Birds creator Rovio and developer of the World of Warcraft games, Blizzard. Local studios Gameloft and Grinding Gear Games will also take part in the judging.
"People are getting the chance to get their work reviewed by top people in the industry around the world," Young said.
Fleur Gunn, from Wellington game development studio PikPok, said the New Zealand games industry was continuing to grow and high quality graduates from institutions like the Media Design School were much appreciated.
"It's an exciting time to be in this industry and it doesn't look like the momentum will slow down anytime soon.
"We are always on the lookout for the best talent available."