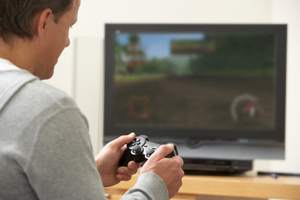 The private investment firm OpCapita yesterday completed the acquisition of Game Group's UK business out of administration for a nominal £1 ($1.90), saving nearly 3200 retail jobs.
OpCapita is taking on the beleaguered retailer's 333 UK stores and its debts of £85 million.
But the turnaround specialist has not acquired any of Game's assets overseas, where it has 663 shops and employs 4000 people.
Henry Jackson, the managing partner at OpCapita, said: "We strongly believe there is a place on the high street for a video gaming specialist, and Game is the leading brand in a £2.8 billion market in the UK."
The new owner will also re-employ some of Game's head office staff made redundant last week.
David Hamid, a partner at OpCapita and former chief executive of Halfords, is the new executive chairman of Game UK.
OpCapita's rescue of the firm follows its acquisition of Comet, the electrical retailer, for £2 in February.
Game's six banks, including Royal Bank of Scotland and Barclays, had initially rejected a bid by OpCapita to acquire the chain last month.
This forced the listed group to call in PwC as administrator on 26 March. The accountancy firm then closed 277 stores, resulting in job losses of 2100.
Game made an estimated loss of £18 million for the year to 31 January, and key suppliers had withheld products.
- Independent