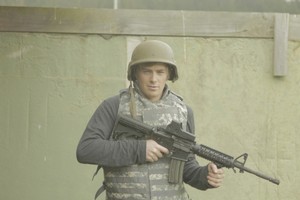 A Kiwi gamer more used to fighting enemies in the virtual world is being sent to an actual warzone.
Fiveight, the Kiwi distributor for gaming headset giant Turtle Beach, is sending 24-year-old Phil - gamertag StatiC - to see the real thing.
"Gamers play in virtual warzones every day and night, and they want the immersive feeling of combat," says Fiveight's Ben Ward. "So we thought we'd take that experience one step further. They want a real experience? As StatiC is about to find out - it won't get any more real than this.
The company will track StatiC's mission progress in a series of online videos here.
- NZ HERALD STAFF