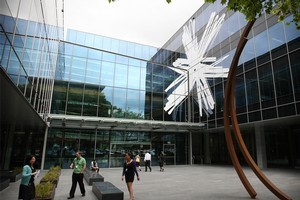 Telecom has doubled the amount of data about 500,000 people on three of its most popular plans are able to download.
The changes announced today apply to broadband customers on the company's three Total Home packages.
Its main Total Home package will be expanded to allow users to download 20 gigabytes (GB) of data per month from August 1.
Total Home Starter and Total Home Lite users will be able to download two and five GB respectively.
Chief Marketing Officer Kieren Cooney said Telecom customers were using, on average, a third more data than last year.
The increased data limits were a direct response to demand, he said.
"As the use of computers and tablets grows, so does the demand for data.
"Kiwis on the standard Total Home plan... can now watch up to 14 hours of TV over the internet, view 2,500 web pages, watch 6 hours of HD YouTube, spend 250 hours playing Xbox online gaming and still have data to spare."
- HERALD ONLINE