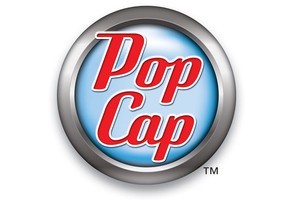 Electronic Arts is buying PopCap Games, maker of popular titles such as Plants vs. Zombies, Bejeweled, and Zuma, for $750 million (NZ$917m) in cash and stock.
EA said in a statement it will pay $650 million in cash and $100 million in shares of EA common stock to be issued to certain stockholders of PopCap.
"PopCap's great studio talent and powerful IP add to EA's momentum and accelerate our drive towards a $1 billion digital business," EA chief executive John Riccitiello said in a statement.
"EA's global studio and publishing network will help PopCap rapidly expand their business to more digital devices, more countries, and more channels," Riccitiello said.
"PopCap has a proven financial trajectory with sustained revenue growth and double-digit operating margins," said EA chief financial officer Eric Brown said.
PopCap chief executive David Roberts said "by working with EA, we'll scale our games and services to deliver more social, mobile, casual fun to an even bigger, global audience."
PopCap games are played on platforms such as Facebook, RenRen, Google, the iPhone, iPad and Android.
EA said it expects the transaction to close in August 2011.
- AFP