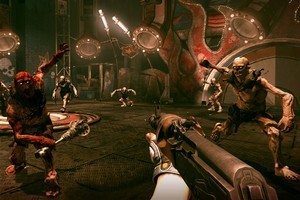 The US Supreme Court has ruled that a California law banning the sale or rental of violent videogames to minors was unconstitutional and a violation of free speech protections.
The law defines a violent videogame as one that depicts "killing, maiming, dismembering, or sexually assaulting an image of a human being," though it does not prevent a parent or guardian from purchasing a game for their child.
Opponents of the law argued that it restricted freedom of expression and was unnecessary because the Entertainment Software Rating Board rates thousands of games a year as to age appropriateness, providing parents with the ability to determine if a game is right their child.
Are laws around sales of violent video games too lax? Here is the latest selection of Your Views: