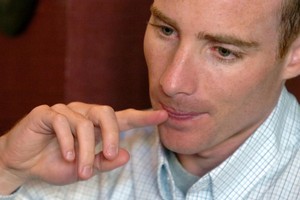 TradeMe founder Sam Morgan has led a $2.5 million funding round in SmallWorlds, an Auckland-based online game with 6.5 million registered players.
As well as pouring capital into SmallWorlds, Morgan has also been appointed to the company's board.
Morgan said SmallWorlds, which plans to employ another 20 staff this year, is a good position to grow.
"Online businesses like this are hugely scalable and can grow incredibly quickly while maintaining high margins," he said.
This latest investment will be used to expand SmallWorlds into non-English markets and to improve the game's integration with social networking sites like Facebook.
Morgan said New Zealand would do well to capitalise on the online gaming industry.
"Gaming is a huge export opportunity for New Zealand, occupying a sweetspot between technology and creativity.
It's easy to draw parallels with an internationally recognised company like Weta Digital, who also successfully combine these two elements," he said.
SmallWorlds was launched in 2008 and hopes to be a $100 million earner by 2013.
Online games played on social networking sites earned US$1 billion last year and are predicted to be worth US$5 billion by 2015.