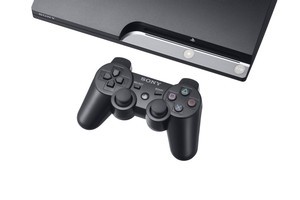 Kiwi PlayStation users, locked out of the Sony network for weeks, will be offered some kind of make-good by the gaming giant.
Sony deactivated both the PlayStation Network and its Qriocity music services last month after hackers compromised the system and stole millions of users' personal information, including credit card details.
The network has been offline since April 20 - and although it was reported that it won't be 100 per cent sorted until May 31, Sony this week said it will be "at least a few days."
It is a wildly embarrassing - and expensive - failure for Sony, and users aren't happy.
Several recent high-end exclusive titles from Sony - like Killzone 3, DC Universe Online and Little Big Planet 2 - rely heavily on their online content.
A group of users in the US have already filed court action against SCE. More of these cases are likely, especially in class-action-loving America.
Sony has vowed legal retribution against those responsible for hacking the network.
"This malicious attack against our system and against our customers is a criminal act and we are proceeding aggressively to find those responsible," said Sony spokesman Patrick Seybold.
But users are looking for something in return for the massive inconvenience of not being able to play online multiplayer, or access online content including downloadable game add-ons, demos or their own network-stored data.
America's Sony Computer Entertainment has already given users a months' free access to the premium PlayStation Plus service, as well as promises of downloadable content.
But apparently that's just for the US - New Zealanders have also been inconvenienced by the embarrassing network breach.
"Following the recent criminal cyber-attack, the company is working around the clock on the restoration of the PSN and Qriocity services globally," said a Sony Computer Entertainment NZ spokesman, "and has also been working to enhance system security to provide greater protection of personal information.
"As you can appreciate, this is a global task with many countries involved.
"SCE is also currently reviewing Welcome Back programmes for New Zealand account holders. We expect to have more details on these programmes for New Zealand users this week, and more details on the timing of the restoration of PSN services."