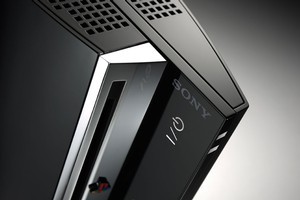 Computer hackers have stolen the personal information - and possibly credit card details - of millions of Sony PlayStation owners, including thousands in New Zealand.
Entertainment giant Sony has confirmed a security breach of its online service occurred on April 20 and forced it to disconnect 77 million users worldwide.
Data stolen include people's names, addresses, email address, birthdates, usernames, passwords, logins, and security questions.
Police last night warned people with PlayStation accounts to be vigilant in the weeks ahead.
"I would advise people to contact their banks if they have concerns about unauthorised use of their credit cards," said Detective Senior Sergeant John Michael.
He said the incident was a timely reminder of the risks involved in providing information to electronic networks.
"We always encourage people to be vigilant in computer use, now more than ever. Think first and be very wary of approaches by telephone, email or social networks, especially if it relates to personal information, including login and credit card details."
Mr Michael said parents whose children had accounts should alert them to the possible risks after the mass hacking.
"We don't want to create unnecessary fear, but the sad fact is that by being too free with personal information on the net, children in particular can become vulnerable unless their computer use is supervised."
Sony Entertainment New Zealand said a security breach between April 17 and 19 forced it to take down the network and disconnect all of its 77 million users worldwide on April 20, when the hack was discovered.
PlayStation's online network lets users play multi-player games via the internet, browse the web and buy and download PlayStation games.
Sony revealed yesterday that users' names, addresses, birth dates and credit card numbers may have been stolen.
A spokesman from Sony's head office in Japan said there had been no reports of any credit card theft or abuse.
The company was advising customers to keep a close eye on their bank accounts to ensure no fraudulent activity was occurring and to change any passwords similar to the one for their PlayStation network account.
Sony's customers are spread across 59 countries and if the intruder successfully stole credit card data, the heist would rank among the biggest known thefts of financial information.
Commentators predict the breach could cost Sony up to US$24 billion ($30 billion).
- Additional reporting: AP