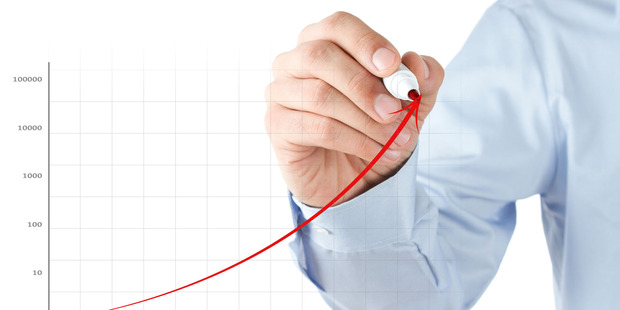 Interest rates - and their effect on mortgages, inflation and exchange rates - are a constant obsession for Kiwis, whether they are major exporters or first homebuyers. It's not always easy to predict these things but, as 2013 comes to a close, the answer is looking reasonably simple: they're on their way up.
Forecasts for the economy, such as those from the Reserve Bank, indicate it is expected to strengthen, reflecting the ongoing stimulus to the economy from activities such as the rebuilding of Christchurch.
Stronger economic growth puts upward pressure on prices, so the Reserve Bank is likely to increase interest rates to reduce the potential for inflation to get above its upper limit of three per cent in the medium term. Indirectly, the Reserve Bank is itself forecasting that the Official Cash Rate (OCR) will increase next year.
We get the same message if we listen to what the banks and other commentators are saying. The only point on which these experts disagree is the exact date the Reserve Bank will start increasing interest rates, although the most popular pick seems to be the March Monetary Policy Statement.
The third indicator is probably the strongest - the interest rates for maturities longer than the OCR (which is only an overnight rate) show higher yields for stock with longer maturities. Some of this reflects compensation to investors for tying up their funds for longer terms, but the more important factor is that interest rates on average are expected to be higher.
This relationship is clear if you look at the swap rates that are the basis for banks' setting of fixed loan interest rates and the 90-day bank bill rate over the same period. The three-year swap rate was sitting at around 3.90 per cent at mid-October 2013. This means that the average 90-day bank bill rate over the same three-year period should be similar - but this can only occur if we are going to have bank bill rates significantly higher than the present 2.65 to 2.70 per cent.
In October 2012, the three-year swap rate was at round 2.75 per cent. The substantial increase since that time is a reflection of a market view that the expected increases in interest rates are now much closer to occurring.
Of course, there are no definites with economic predictions. After all, we have seen plenty of predictions of higher interest rates over the past three years that have not eventuated. In most cases this has been because financial conditions elsewhere in the world have acted to dampen economic growth, easing inflationary pressures.
Such an outcome is now much less likely, but if global economic conditions were to worsen, the Reserve Bank may decide to leave the OCR rate where it is. But from most perspectives that would not be good news. It would indicate dour economic conditions on a global scale, for which our only comfort might be that conditions in New Zealand were less grave than those elsewhere.
Associate Professor David Tripe is the director of Massey University's Centre for Financial Services and Markets.