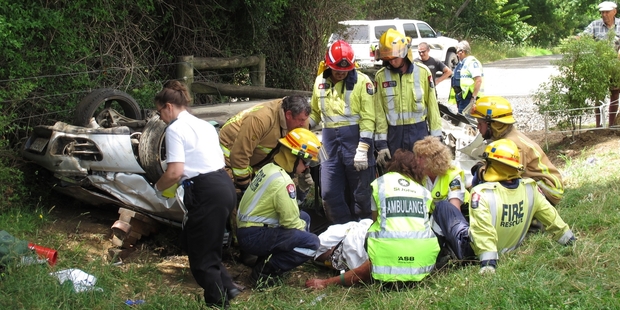 A man who crashed at high speed near Kerikeri two days before Christmas has been charged with careless driving causing injury.
Reuben Brian Shannon was driving on a straight section of Kapiro Rd when he lost control, veered into a ditch, demolished a fence, became airborne and landed upside-down in a paddock.
The car came to rest against an electric fence.
Shannon, who was trapped in the wreckage, was soaked in petrol. He had to be cut free by volunteers of the Kerikeri fire brigade and was taken to hospital with moderate injuries.
A female passenger suffered minor injuries.
Shannon is due in the Kaikohe District Court on March 14 for a case review.
He is also due to appear in the same court on April 9 for an unrelated judge-only trial on three charges of possessing equipment for manufacturing drugs.
For more articles from this region, go to Northern Advocate