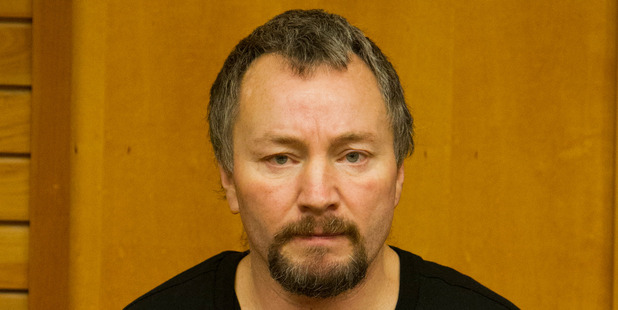 A local police officer quit the force after a Christmas Day incident where a man stormed Hastings Police Station and threatened him with an imitation gun.
Vincent Carmel Mizzi, 44, was charged with threatening to cause grievous bodily harm to three police officers in the early hours of Christmas Day.
He was also charged with possessing an imitation firearm.
He admitted all four charges when he appeared at Napier District Court yesterday.
Police were called to Mizzi's property after a complaint about noise just after midnight on Christmas Eve.
A police officer who attended the complaint reported Mizzi leapt out of the darkness and threatened to stab him.
The officer seized a stereo at the address and left the house.
At 3.30am on Christmas morning Mizzi turned up at Hastings Police Station and approached an officer at the counter.
He was agitated and shouting profanities.
He was asked to leave several times, which he said he would but that he would return and stab the officer.
During the altercation Mizzi had an imitation gun concealed under his clothing.
The officer consulted a colleague who agreed to come and help ease the situation.
The colleague entered the foyer of the police station where he was confronted by Mizzi.
Mizzi pulled out the imitation firearm and pointed it at the officer in the foyer, who fell backwards and shouted that Mizzi had a gun.
He remained on the floor as Mizzi left, dropping the fake gun on his way out. He was arrested as he tried to leave.
The court was told the officer would have had no idea the gun was an imitation and would have looked just like the real thing.
In excerpts from a victim impact statement read to the court, the officer threatened with the imitation firearm said he had decided to resign from the police following the incident.
He had had flashbacks of the event and had suffered anxiety, resulting in him taking sick leave.
Judge Bridget Mackintosh said the officer decided he did not feel safe in the workplace and the risk was too great for him and his young family.
In explanation of the event Mizzi said he just wanted the police to leave him alone.
He has been in court for violent offences towards police before, including an incident in 2009 where he bit a police dog.
He has been remanded in custody to reappear for sentencing in October.
For more articles from this region, go to Hawkes Bay Today