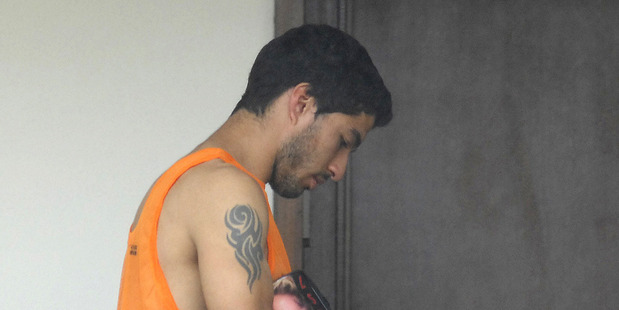 Football-crazy Uruguayans raged today at FIFA's decision to kick their star player out of the World Cup for his third biting incident, fearing it could deal a death blow to their bid to win the sport's greatest tournament.
Watch: FIFA bans Suarez for biting opponent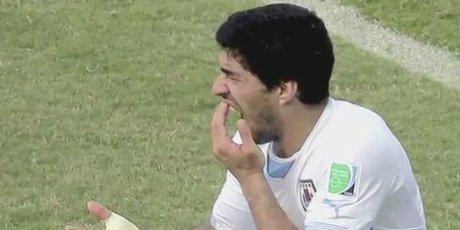 Uruguay's football federation said it plans to appeal the ban, which prohibits striker Luis Suarez from all football activities for four months. The ban also covers Uruguay's next nine international games, which rules him out of next year's Copa America. It will likely carry over to qualifying matches for the 2018 World Cup.
Uruguayans of all stripes were nearly unanimous in their support of Suarez, calling the punishment excessive for what they felt was an act of immaturity.
"It feels like Uruguay has been thrown out of the World Cup," Uruguayan football federation president Wilmar Valdez said in Rio.
More Suarez news to sink your teeth into:
• Suarez hit with four month ban
• Suarez brings bitey bonus for 167 gamblers
• Fifa urges to get tough over Suarez bite
• FIFA charges Suarez over biting
Diego Suarez, the striker's youngest brother who is also a football player, called the sanction an "unbelievable" decision that has saddened him.
Juan Jose Monzillo, a fruit and vegetable vendor in Uruguay's capital of Montevideo, saw conspiracy behind the decision by football's governing body.
"They clearly wanted to kick Suarez out of the World Cup. Uruguay is a small country that eliminated two big nations like Italy and England and it doesn't benefit FIFA to let Uruguay continue playing," said Monzillo, 48, who listened to the news about Suarez on headphones as he tended his stand.
Suarez bit the shoulder of Italy defender Giorgio Chiellini during Uruguay's 1-0 win in the group stage on Tuesday, but escaped unpunished in the game itself as the referee did not see the incident.
"Such behavior cannot be tolerated on any football pitch and in particular not at a FIFA World Cup, when the eyes of millions of people are on the stars on the field," Claudio Sulser, chairman of the FIFA disciplinary committee, said in a statement.
Watch: FIFA and football fans react to Suarez bite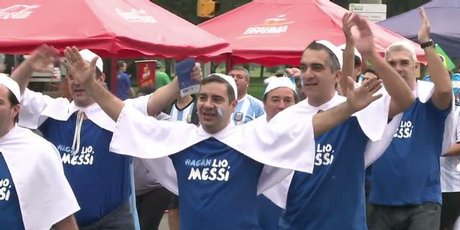 But Uruguayans did not buy the explanation.
"The immorality and hypocrisy of FIFA has no limits. Neither does Chiellini's inclination for being a tattle-tale and a fink!" Luis Puig, a lawmaker for Uruguay's ruling Broad Front coalition said on his Twitter account.
This is the third time Suarez has been banned for biting an opponent, following similar incidents with Ajax in the Dutch league and Liverpool. He was given a 10-match ban by the Premier League for biting Chelsea defender Branislav Ivanovic in April 2013.
Besides the biting incidents, Suarez has been vilified for racially abusing an opposing player and for a handball on the goal-line during an earlier World Cup quarterfinal. He also has been accused of having a penchant for diving.
Watch: Suarez bites again

But Suarez also stuns fans with moments of brilliance on the field, leaving some to compare him to the likes of Cristiano Ronaldo and Lionel Messi. The Uruguayan striker for Liverpool was last season's player of the year in England's Premier League.
Valdez, the head of Uruguay's football federation, said that it was Suarez who was targeted for aggression by the Italians.
"When he falls, several substitutes insult him on the ground and some members of Italy's staff even came off the bench to try to hit him," Valdez said, suggesting FIFA should investigate Italy.
Any appeal by Uruguay must first go to the FIFA appeal committee, said FIFA spokeswoman Delia Fischer. If rejected, Suarez and Uruguay could take the case to the Court of Arbitration for Sport in Lausanne, Switzerland.
"We should withdraw from the World Cup, because what they have done is so lamentable. But at least we can go forward with dignity," said former player Robert Lima, who won several Uruguayan championship with the club Penarol.
-AP