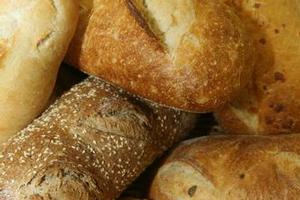 While bakers and the Food Safety Minister remain unconvinced about the "mass medication" of New Zealanders with folic acid in bread from September, the Opposition welcomes it.
The move is part of a joint New Zealand-Australia food standard agreed by the previous government but which Food Safety Minister Kate Wilkinson says she is "not a fan of".
It will result in folic acid being added to all bread - except organic varieties - in an effort to reduce serious neural tube defects, such as spina bifida and hydrocephalus, in babies.
Supporters say it will reduce cases by up to 14 a year but New Zealand Bakers Association president Laurie Powell argues the difference will be one to three.
"Our industry has suggested a very credible and effective alternative to mass medication by offering to voluntarily fortify a significant range of breads aimed at the target audience, along with an appropriate awareness advertising campaign," Mr Powell said.
"This has been rejected."
Women would need to eat 11 slices of bread a day to get their recommended dose of folic acid - which Mr Powell believes they are unlikely to do.
Labour Health spokeswoman Ruth Dyson said her party was pleased the National Government was going through with the introduction.
The former Labour government considered "a great deal of information" before making the joint decision with Australia, she said.
"Folate occurs naturally in grains but is extracted during the bread making process. Folate fortification simply puts it back.
"While fortification alone will not be enough to provide the recommended daily dose of folate for pregnant women, it will make a difference."
Ms Wilkinson told NZPA the situation was "a mess that we've inherited from Labour".
"The benefits of folic acid I think are well-known but I am concerned about the risks and I'd have to be convinced that the benefits outweigh the risks."
Some scientific research linked too much folic acid to cancer, she said.
Asked it if was possible the move could be reversed, Ms Wilkinson said: "We're working our way through the problem".
- NZPA