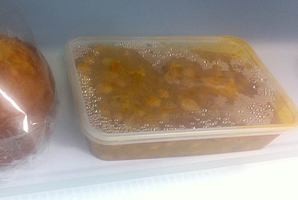 Last month Central Auckland's dirtiest eating establishments were named.
Food grades in the former Auckland City region show 10 restaurants and cafes have received E grades, with 29 given a D grade.
The New Zealand Herald online asked readers if they were influenced by the food grading system. Nearly 13,500 readers responded and just over half said they used the rating to make a call about whether to dine there. Or not.
But to the every day diner, how do these places really stack up?
A few brave members of the online team have decided to put their bellies on the line and review all 29 of the D listers, revealing one a day for the month of September. D grade eateries are reviewed twice a year, according to Auckland City Council.
While they are subject to change, our list is correct as of the last week of August, 2013. If the grade is changed at the time of publication this will be made clear in the review.
So join us on our journey eating through the D list. Check in at lunch each day, read our review, and let us know in the poll if you have - or would - eat at the outlet.
(Check out our week 1 wrap here.)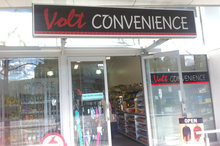 Volt Convenience, 430 Queen Street, Auckland
We ordered: It was a dairy so we picked a couple of the meal type items - a pre-packed chickpea madras ($9.90) and a banana and honey loaf ($3.90). To be fair the foodstuffs were prepared offsite.
The vibe was: A chock-a-block store in the middle of the CBD, nothing really to rave about.
The décor looked: It's a dairy so, like a dairy. But we did spot an obscure tub out the back and a couple of seedy looking cups in the pie fridge.
The service was: Shy but fine at the till.
We left feeling: Eager to heat up our curry back at the office. It was pretty oily, but tasty in a small portion. The cake was dry and felt like it had been in the front window a bit too long.
We could see their D grade: As we paid our bill, stuck to the front window.
The most D-grade thing about it: The food didn't taste that fresh, so it could be questionable how long they'd been sitting there waiting to be bought.
We'd go back: For general convenience, but not for pre-packed hot food.
- www.nzherald.co.nz