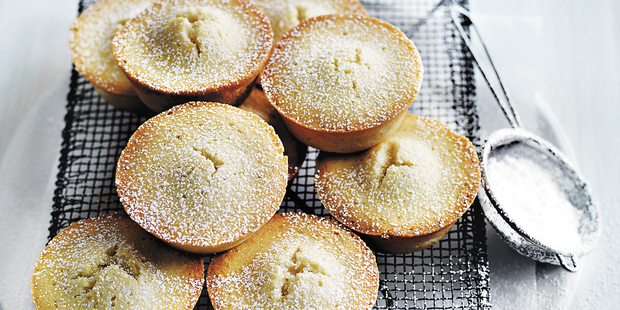 Lemon friands. Photo / Donna Hay Magazine
Makes 12
• 1 ½ cups ground almonds
• 1 ½ cups icing sugar, sifted, plus extra for dusting
• ½ cup plain flour, sifted
• 6 egg whites, lightly beaten
• 100g unsalted butter, melted
• 1 Tbsp finely grated lemon zest


1. Preheat oven to 160C. Place the ground almonds, icing sugar and flour in a bowl and stir to combine. Add the egg white and stir to combine. Add the butter and lemon zest and stir to combine.
2. Grease 12 x ½-cup-capacity muffin tins. Spoon the mixture into the tins and bake for 20-25 minutes or until golden and springy to touch but moist in the centre.
3. Dust with icing sugar to serve.


Tips and tricks
• Store lemon cakes in an airtight container. They should stay fresh for up to three days. These cakes are suitable to freeze. Simply take them out of the freezer an hour before serving, thaw, and ice according to the the recipe.
• Vary the friands by substituting the lemon zest for lime zest.
• Friands can also be baked in oval-shaped ½-cup-capacity friand moulds.