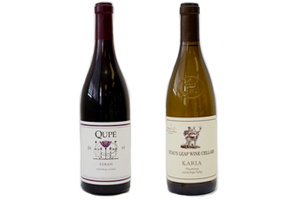 Part of North America's appeal is size. It's so big ... big buildings, big highways, big open spaces, big ideas, supersized food and big hair.
And, not surprisingly, a big wine industry, with lots of it made, drunk and exported - but not too much to New Zealand.
Simple reason really: price. Given transport costs and exchange rates and some over-complicated protocols, bureaucracy and taxes, a great deal of patience and perseverance is required to import wines from the United States.
Consequently you will struggle to find too many on restaurant wine lists and look in vain on the shelves at your favourite wine shop.
A pity, because North American wines can be among the most sublime in the world, especially their chardonnay, Bordeaux styles, stand-alone merlot and pinot noir. It's true that the stellar quality is at the top end, but I have stumbled across some outstanding wines around the $30 to $40 mark.
Great producers I have enjoyed include Kistler, Shafer, Stag's Leap, Robert Mondavi, Joseph Phelps, Bryant Family and a glorious 100 per cent merlot from Pahlmeyer.
The cult wine, Screaming Eagle, that currently has a young ex-Craggy Range Hawkes Bay winemaker, Nick Gislason, has thus far eluded me. That's no wonder because, depending on vintage, it's between $2000 and $4000 a bottle.
Anyone who has travelled to the big wine-producing areas of Napa and Sonoma Valley, Oregon or Washington State, cannot help but be overwhelmed by the money poured into buildings, infrastructure and manicured vines that seem to stretch forever.
But it's not just about the money. There are some clever winemakers there and they've been at it for a lot longer then we have and on a number of significant occasions they have outmuscled top French first growths at international blind tastings, much to the horror of the good people of Bordeaux.
But there is good news for New Zealanders who would like to try some American wines. Hidden away in Huapai, north-west of Auckland, is Chris Carrod of Wine Circle, who is importing an excellent range of American wines, many at reasonable prices. Try some to extend your palate.

Recommended
2010 Qupe Central Coast Syrah - $39.90
A Californian beauty that exemplifies what can be achieved at an excellent price. It is medium-bodied and in a lighter feminine style, with oodles of mouthfilling textural finesse. Smart and sensual.
2009 Stag's Leap 'Karia' Chardonnay - $64.90
More California dreaming with a stunning wine from an eminent producer, and a little bit of age means this wine is ready for drinking now or over the next few years. It has a medium style, crisp, fresh and flavoursome.