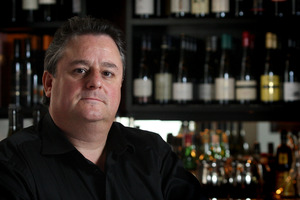 This week wine experts reveal their top drops for the summer season. Today, Auckland's O'Connell Street Bistro proprietor, Chris Upton.
For a barbecue
For a meat-based barbecue the Doctors Flat pinot noir 2010 from Bannockburn, Central Otago. Caro's Fine Wines, $45.
"It works well standing around the barbecue grilling marinated spare ribs and artisan sausages. It's earthy and savoury - a great example of an unfiltered Central Otago pinot noir, with fine tannins giving balance and texture."
For an picnic?
Domaine Tempier rosé 2011 from Bandol, France. Caro's Fine Wines in Parnell, $44.
"This is what proper rosé is all about; aromas of orange pith, strawberry, white flowers with a fresh palate of nectarine and red berry with a zesty minerality.
It's considered the best rosé in France."
For a champagne breakfast?Michel Chiarlo nivole moscato d'asti 2010 from Piedmonte, Italy. Available by courier from Scenic Cellars, Taupo, $29.90.
"This wine is great for a late breakfast as it is particularly light in alcohol, soft on the palate.
"Nivole means clouds in Piedmontese dialect, reflecting the wine's airy elegant quality. It has an intensely fragrant, fruity bouquet, with excellent acid balance on the palate and lightly effervescent."
For dessert?
Olivares Dulce monastrell 2008 from Jumilla, Spain. The Village Winery in Mt Eden, $64.95.
"This dessert red is a fantastic match when served chilled with all things chocolate.
"Soft as a lustrous old Oloroso sherry but with the complexity and intense fruit of a vintage port, it has a soft tannic dryness which keeps it from being cloying. This is my dessert wine discovery of the year."
Are there any low-alcohol ones you would recommend?
"Michel Chiarlo nivole moscato d'asti 2010 at 5 per cent alcohol per volume".
Available by courier from Scenic Cellars, Taupo, $29.90.