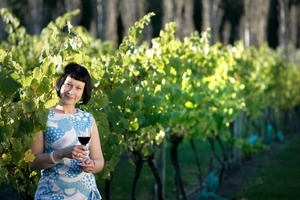 This week wine experts reveal their top drops for the summer season. Today, the Herald wine writer and author of Wine Class: All you need to know about wine in New Zealand, Jo Burzynska:
For a picnic:
Auburn Bendigo Central Otago Riesling 2012. From the Wine Vault, $30.
At 9.5 per cent its low-alcohol content makes this a great aperitif or picnic wine, as well as suiting dishes from fresh fruit-based desserts to spicy dishes.
Brancott Estate Flight Marlborough Sauvignon Blanc 2012. Countdown, $24.99.
At just 9 per cent alcohol and with notes of passion fruit, oregano and lime, it illustrates that low alcohol does not always have to mean less flavour.
For a barbecue:
Esk Valley Hawkes Bay Merlot/Malbec Rose 2012. Glengarry, $24.60.
A versatile style of wine - great with vegetables and vegetarian fare, meatier fish and spicy food.
For champagne breakfast:Sparkling Akarua Central Otago Rose. Glengarry, $26.99.
It tastes of raspberries and citrus and pairs well with scrambled eggs and smoked salmon.
For dessert:
Cloudy Bay Late Harvest Riesling 2007. Glengarry, $34.90.
Sweet lovely and fresh. It will pair well with fruit-based desserts.
Low alcohol:
The Brancott and the riesling mentioned above.
Non-alcohol:
Millton Amrita Grape Juice. Farro Fresh, $14.95.
My favourite overall:
Villa Maria Reserve Barrique Fermented Gisborne Chardonnay 2011. Liquorland, $25.
Versatile chardonnay is one wine you shouldn't be without - this fresh and elegant example is the perfect partner for poultry, fish and seafood.