Eating may be cheating a lot of the time during the year, but not at Christmas when it's open season on treats. And let's pretend New Year's Day, with its pesky resolutions, isn't just around the corner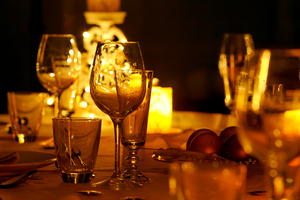 1. Langham Hotel - 83 Symonds St, Grafton, Auckland. 090 300 2885.
The Langham is a favourite at Christmas, with its sparkling chandeliers and December decorations. All The Langham's restaurants celebrate the run-up days, with the special German-style baking high teas. On the day itself, indulge in breakfast, lunch, dinner, or even afternoon tea.
2. Stamford Plaza - 22-26 Albert Street Auckland, Auckland Central. 09 309 8888.
Always elegant, always excellent, Stamford Plaza is just the place on the the 25th when you can't be bothered slaving over a hot stove. Whether you opt for lunch or dinner, you'll be guaranteed all the trimmings. There'll even be a supervised kids' activity room with board games, water colour painting, movies and colouring in.
3. Heritage Hotel - 35 Hobson St, Auckland.
09 979 7434.
The Heritage Hotel will celebrate the season with their famous Christmas lunch and dinner, buffet style. No worries about trying to please everyone, because even the vegans are beautifully catered for.