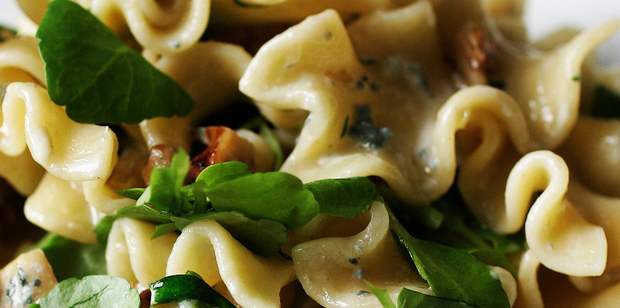 Thank goodness
We may not do Thanksgiving, but replace pecans with walnuts for a sweet caramel/toffee pie. Or trim a pumpkin pie with spicy nuts. Try Waiheke's Casito Miro Madam Rouge nuts for a sweet/salt burst.
Dinner in minutes
Stir walnuts and shredded watercress through hot pasta (or baby rocket or spinach - it will wilt in the heat). A little of the pasta water and a good crumbling of a smelly blue cheese, feta or big shaves of parmesan and dinner is done.
Aparagus, again
Steamed and lightly grilled asparagus gets a fresh twist with a sprinkling of walnuts, crumbled goat's cheese and plenty of rock salt. Spring at its best.