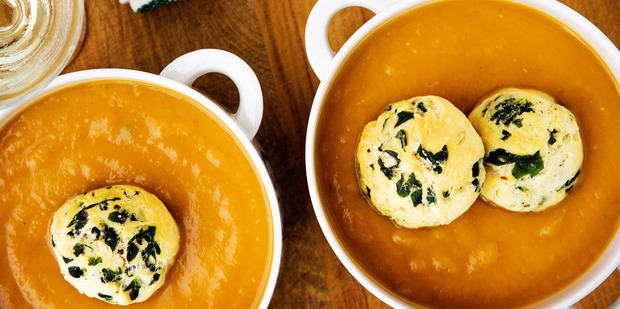 Bean there
Drain a can of cannellini or butter beans, warm in a pan with stock, finely chopped garlic and finely grated lemon zest. Whizz with a blender and add more lemon or seasoning to taste.
Feast from the fridge
Pair sweet carrots or pumpkin with beef stock, season to taste with orange, curry powder or ginger. Pair potatoes, leeks or parsnips with chicken stock. Frozen peas or broad beans suit chicken stock and mint.
Mama's medicine
Send colds packing with Mama's chicken soup. Simmer egg noodles in chicken stock (use fresh, fine Chinese ones, otherwise boil dried noodles first before adding), add shredded cooked chicken, chopped parsley, a handful of frozen corn or peas, and recovery is imminent.