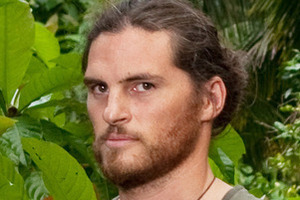 Celebrity Kiwi chef chef Kayne Raymond cooked his toughest dish yet when he served up a giant rodent.
He roasted the 12kg scavanger gibnut, or paca, in the Belize jungle for a TV show called No Kitchen Required.
The BBC America reality programme is described as MasterChef meets Survivor. Three well-known chefs are left in 10 remote locations throughout the world armed with just a knife. They must win the respect of locals by hunting their own food.
Raymond, who has lived in San Francisco for the past three years, said the gibnut was the craziest thing he has cooked. "It's like a huge, guinea pig-looking rat, but has no tail and two huge front teeth protruding. "
To his surprise, Raymond and his co-stars - New York restaurateur Michael Psilakis and former Chopped champion Madison Cowan - thought the gibnut tasted great.
No Kitchen Required will screen in New Zealand later this year.