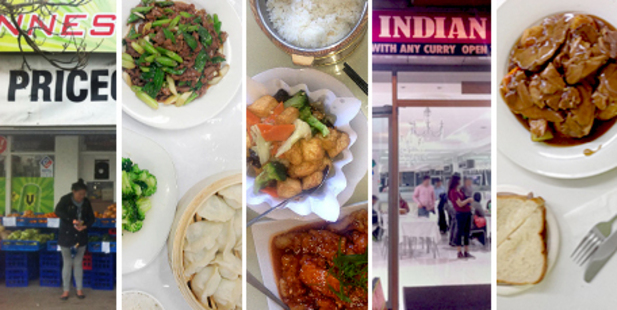 This month we embarked on the belly-aching journey of dining at every single eatery given a D rating in the Auckland central region. Every day, we revealed one more place providing food that, at the time our series began, had poor hygiene standards according to Auckland Council. Reasons could be anything from dodgy food handling, poor storage, using wet clothes to wipe down tables and behind the scenes electrical and water faults.
The Dirty Dining Diary concept came about when popular dumpling house, Barilla, was declared a D, among 28 other Auckland eateries. You guys voted online, confirming that hygiene ratings were something that influenced your dining decision. For the two of us dirty diners, it was something that we'd never really noticed. We decided to bravely embark on the challenge to find out if the rating did actually affect our dining experience.
It made sense to kick off the series at Barilla, one of our favourite places for pork and chive steamed dumplings in this city.
Since our project began, they have upped their standards to an A. Another of our Dominion Road D listers, The Roast Fish, also lifted from a D to a B (and changed its name and location which was a bit confusing).
We came across some hidden gems that tasted so good that the D rating won't scare us off going back - Austrian schnitzel specialists, Restaurant Carinthia, flavoursome Chinese food from Empress Garden and the outstanding service and yummy curries care of Zyka Indian in Mt Roskill.
There were also a handful of eateries that we weren't able to include because they didn't actually serve anything ready to eat - a butcher, a bakery, a central kitchen and one Thai restaurant that had closed its doors for good.
The most common thing we've been asked: have you gotten sick, yet? The answer, no. There were a couple of times our tummies didn't feel normal, and a few dishes that we'd rather not have dug our plastic cutlery in to, but we never actually suffered from full blown food poisoning.
We've been told it's the gross stuff that's actually been the 'highlight' of this popular series so we'll close with some of the most heinous stuff we've come across:
The best worst bits: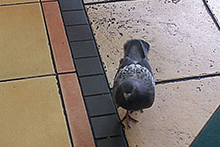 • The pigeon pecking: On day four we revealed Yummy Takeaway. We had to interrupt a staff lunch break to place our order. A suspicious looking chicken dish arrived at our table. At the same time a pigeon scratched around at our feet, increasing the icky feeling about the poultry. Birds are okay if you're at a picnic, not if you're dining in on cheap Chinese food.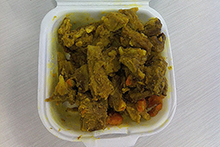 • The bone curry: We randomly picked a takeaway dish from the warm bain-marie at Taste of Samoa on day 19. It was a brown coloured curry. When we tucked into the styrofoam container with our plastic spoon, the only available utensil, we were only able to dig out about four, small, edible pieces of root vegetables. The rest was packed with pieces of bone. When we paid for our goods a big E rating hung behind the till. We weren't surprised.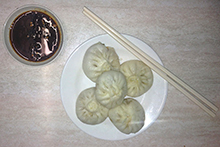 • The sad buns: We reckon we're dumpling experts (if not before this task, then certainly after). The little pork parcels left on the shelf at the downtown Bun Hut were the saddest we've ever sampled. The five buns looked so lonely on their saucer in the warm-ish oven by the counter we had to take them to our table. But even a dousing of soy sauce couldn't save these old, hard buns that were so sticky we actually had to eat some of the paper glued on the bottom.