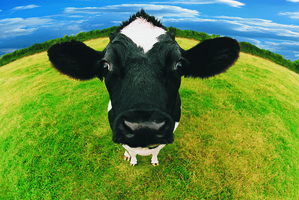 AgResearch has defended its testing of Fonterra's whey concentrate products that led to a false alarm over the presence of a botulism toxin.
The Ministry for Primary Industries last week announced the bacteria found in some of Fonterra's whey concentrate was not the botulism-causing Clostridium botulinum, but Clostridium sporogenes, which has no safety issues.
The false results, on tests by Crown-owned AgResearch this month, dented the country's food safety reputation and cost exporters millions of dollars in lost revenue.
AgResearch has hit back at reports that they were behind the major error.
"Contrary to some statements in the media, AgResearch did not confirm the presence of Clostridium botulinum in the isolates provided by Fonterra, but reported that the research had potentially detected Clostridium botulinum and recommended that further testing be conducted," the company said in a statement.
"AgResearch is a research organisation that has significant expertise in relation to the Clostridium family, including members of the Clostridium family involved in food spoilage, and Clostridium botulinum.
"It also has the facilities and infrastructure required for handling anaerobic bacteria, including the Clostridium family."
AgResearch had reviewed its work, and remained confident in the work its experts carried out and reported to Fonterra, the statement said.