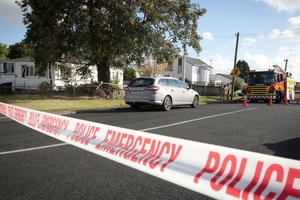 An Auckland home remained cordoned off last night as police investigated a suspicious fire that claimed the life of an elderly woman.
Emergency services were called to the Harding Ave, Mt Wellington, home about 4pm after a blaze had broken out in a bedroom, said Fire Service assistant area commander Roger Callister.
"The fire crew arrived and extinguished the fire; they have also carried out some medical assistance," he said. Resuscitation attempts on the woman were unsuccessful.
The woman's next-door neighbour, who did not want to be named, said she had lived in the street for about eight years. The woman was thought to be in her sixties, and often waved at the man and his family.
Mr Callister said the fire had caused smoke damage to the home, but it was unclear what had triggered the blaze, or if the home had working smoke alarms.
An autopsy will be held to confirm the cause of death.