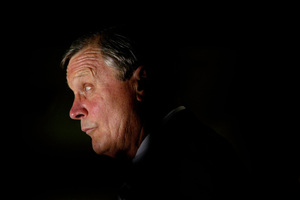 A court date for out-of pocket investors taking legal action against former directors of the failed carpet maker Feltex has been set for March 2014 - six years after the proceedings started.
Investors are taking representative action against former Feltex directors and allege the company's prospectus in 2004 - the year it floated - contained information that was misleading or wrong, or omitted to make information available that would have affected investment decisions.
The first part of the trial, estimated to take eight weeks, has been scheduled to start on March 10 next year.
Feltex collapsed in 2006, causing 8000 investors to lose millions of dollars. Investors, represented in court by Feltex shareholder Eric Houghton, are seeking a refund of the purchase price of their shares, plus associated interest and costs.
The proceedings were filed in March 2008 and issues associated with them have been fought out in numerous court battles since.
The defendants, who have denied the claims against them, include former chairman Tim Saunders, former chief executive Sam Magill and former directors John Feeney, Craig Horrocks, Peter Hunter, Peter Thomas and Joan Withers. Former director John Hagen is not involved in these proceedings.
Also targeted is Credit Suisse First Boston Asian Merchant Partners (which offered Feltex for sale), Credit Suisse Private Equity and joint lead float managers First New Zealand Capital and Forsyth Barr.
A bid by the defendants to halt the action was thrown out by the Court of Appeal last year.
However, Houghton's lawyer, Austin Forbes, QC, said Credit Suisse respondents had made an attempt to get an appeal heard by the Supreme Court.
In November 2012, Credit Suisse Private Equity lost a case at the Court of Appeal, where it submitted that investors were time-barred from bringing a claim.
Forbes said the respondents had now sought leave to go to the Supreme Court and both sides were awaiting the outcome.