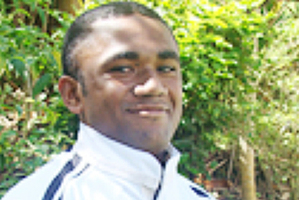 The small Wairarapa community of Akitio has been rallying behind police and firefighters searching for a young Fijian man who went missing at a nearby beach and is thought to have drowned.
Eroni Ravaga-Gaunavou, 22, was swimming with a small group of friends just north of Akitio, 85km southeast of Dannevirke, when he went under the water and did not resurface on Monday.
Police spokeswoman Kim Perks said police, firefighters and other volunteers would be back on the beach today after a search which went late into last night failed to find any sign of him.
Lifeguards using two inflatable rescue boats and a rescue helicopter would join the search.
Land searchers would scour the shoreline either side of low tide this morning, Ms Perks said.
The Akitio community had been extremely helpful and found places for out-of-town searchers to stay.
Ravaga-Gaunavou had been in New Zealand just two months.
He was picked for the Fijian Sevens side in 2010 but was unable to play the Dubai round because he fell ill after eating a poisonous fish.
The promising player was then picked to play for the Puketoi Rugby Club where he planned to begin his New Zealand rugby career.
Ravaga-Gaunavou also played for Fiji at the IRB Junior World Rugby Trophy in 2009.