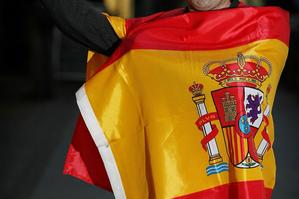 Dutch and Spanish living in New Zealand are gearing up for a historic soccer World Cup final on Monday morning - a competition neither country has ever won.
Fans will be decked in traditional colours at gatherings around Auckland, which has around 200 Spaniards and 50,000 estimated to have links with the Netherlands among the population.
Holland were finalists twice in the 1970s.
Monday's match will be the first time Spain have reached the final.
The game is being played at 6.30am and will be aired on TV One and Sky Sports.
Bug man Ruud Kleinpaste will be cheering for Holland.
" I would like Holland to win, but I say that reluctantly because they let me down in '74 and '78.
" I love a good match and I love to see good football," he said.
"Let the best team win."
Mr Kleinpaste's best friend Jose Hernandez will be supporting the opposition.
"We've been emailing back and forward and I've been telling him the Dutch backs will hack them [Spain] down.
"I think it's going to get quite ugly," said Mr Kleinpaste."
Auckland chef Nando Abril is certain that Spain will be victorious.
"Spain will win 2-0 or 1-0. We are really happy it was a historic run to the final and I think we have possibilities.
"We were frightened about Germany, but we won."
He is joining supporters at the Hispanic club to watch thematch.
"We've invited all our Spanish friends and students for a party, we've got a lot of people coming.
"We want to share the feelings with other Spanish people and feel like we are together."
There are about 200 Spaniards living in Auckland, although the Latin community is much larger, with more than 1000 Chileans and Argentines.
The Dutch Club is showing the game on the big screen at Holland House in Penrose.
Fans are encouraged to wear something orange and traditional Dutch food will also be served during the game.
Club president Tony Strong says there are about 50,000 Dutch people living in Auckland, and about 150,000 throughout New Zealand.
THE GAME
* World Cup final: Spain v Holland
* Monday: 6.30am on TV1, Sky Sport 2